Lensfield Practice celebrated its 80th anniversary in 2011. Situated in the heart of Cambridge serving over 12,000 patients, the practice draws from most wards of the city. The 'panel' practice (forerunner of NHS) was established by Dr Margaret Reed at 42 Lensfield Road in 1931, and we moved to No. 48 in 1983.
The practice is accommodated in a sympathetically modernised large Edwardian semi detached house, close to the Fitzwilliam Museum and within half a mile of the market square.
Traditional values of patient-centred medicine and providing continuity of care are the core values of the practice, values sometimes threatened in the ever shifting sands of primary care reform.
We see modernisation and evidenced based medicine as entirely compatible with the traditional values cited, and strive to provide medical care that is sensitive to the patients individual needs, beliefs and circumstances.
The practice comprises six partners and two clinical assistants. There are four practice nurses clinics supported by our healthcare assistant.
Besides the reception and administrative team we are fortunate to have a midwife, health vistor and affiliated district nurses.
The practice is approved for GP registrar training and undergraduate training.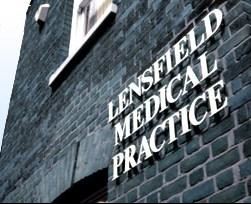 GP Earnings
Lensfield Medical Practice Publication of Earnings
All GP practices are required to declare the mean earnings (eg average) for GPs working to deliver NHS services to patients at each practice.
The average pay for GPs working at the Lensfield Medical Practice in the last financial year before tax and national insurance is £79,345 This is for 8 GPs who worked in the practice for more than 6 months. All of our doctors are classified as part time in respect of the sessions they work, however they work additional sessions in specialist fields in addition to their usual patient time.
Please note the prescribed method for calculating GP earnings takes no account of how much time doctors spend working in the practice, and should not be used to form any judgement about GP earnings, nor to make any comparison with any other practice.